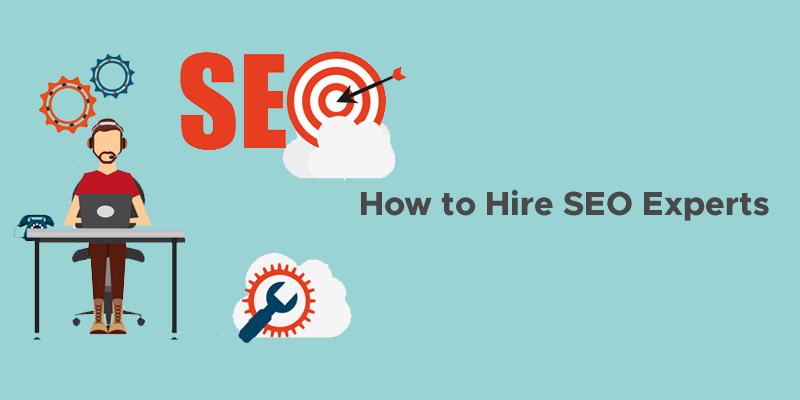 I appreciate the benefits of effective SEO and marketing services because I've worked as a content and growth marketer for various technological companies. This has frequently prompted me to use a freelancing platform or job board to hire SEO specialists.
In my opinion, the greatest location to hunt for reasonably priced SEO specialists, teams, and agencies (instead of an internal SEO team) for various campaigns is on freelance websites.
For a comprehensive campaign, a full-service SEM/SEO agency may be preferable, however freelance SEO specialists perform better for shorter-term SEO projects.
Now, it can seem odd to engage an SEO specialist through an online freelancing platform.
However, I recently discovered some job portals that provide quite knowledgeable and seasoned SEO s. I will let you know about them in this article.
What is SEO, and why is it essential for you?
SEO stands for search engine optimization, and it plays a significant role when you are building a website. SEO contains a set of goals to make your website achieve top rankings on google search engines.
Understanding the various components that makeup SEO and how they interact is essential to comprehending why SEO is so significant. Simply put, SEO is essential because it increases the visibility of your website, which increases traffic and the likelihood that potential customers will become paying customers.
Because consumers do billions of searches annually, many of which are done with a commercial intent to learn more about goods and services, SEO is an essential component of digital marketing. The main source of internet traffic for brands is frequently searching, which supports other marketing channels. Your bottom line may be significantly impacted by increased visibility and a higher ranking in search results than your rivals.
SEO allows users to find high-quality content when they are browsing online.
SEO is not only about rankings. Its main aim is to provide the best user experience and usability of your website. SEO also helps you to sell your products and services to customers.
There are four types of SEO if you want to increase traffic to your site. They are on-page SEO, off-page SEO, local SEO, and Technical SEO.
Who are SEO experts?
SEO experts are the persons who optimize your website and help achieve the highest rankings on search engines like google, bing, etc.
Before extensive search engine optimization (SEO) or a website redesign, a website audit is a review of page performance. If your website is not optimized to meet your traffic goals, an audit can help you figure out what needs to be done to make it more effective. Thankfully, several SEO tools are available to make website audit very easy.
While there are many good reasons to audit a website, content marketing and SEO are typically the most important ones. An SEO-focused website audit reveals areas of a website's SEO score that need improvement and aids in comprehension of SEO. The engagement is analysed using a content audit to determine what adjustments need to be made to the content marketing strategy to improve the performance of the website.
The SEO expert you opt for should have a proven track record
Whenever you try to hire an SEO expert, mention your SEO needs in the job description. Don't always be in a hurry to gain customers.
The expert you select should have the ability to provide the requirements you need. Always opt for experts who have proven themselves in the market.
Ask them to provide references and try to check their performance that helped others to improve the business. Also, check the quality standards of services they provide.
Don't always rely on portfolios.
Always don't believe in portfolios. Many mention their past performances, but they will never guarantee the success of your project. If the portfolio is related to your project, then you can go for it. Also, check their keywords, research, and strategies they follow to promote your services.
Tell them about your SEO needs.
When you are hiring an SEO expert, tell them about your needs. And also, tell them the features and designs you want to include in your website. And also, tell them the services you are going to offer through your site.
Tell them about your budget.
Before assigning your project, tell them about your budget. And ask them to quote. Check whether the quoted budget is ok for you or not. If you feel the budget quoted is adjustable, then go ahead with your project. And if you think that the SEO expert will offer the best services, you can invest more.
Outline your expectations
Nobody will promise you to give the expected results as SEO strategies change day by day. When you are hiring SEO experts, check their long-term performance.
Also, check how they implement strategic plans. And how these plans will benefit your business. Also, tell them about your expectations if you are hiring for the long term.
These are the steps that should be considered when you are hiring SEO experts. SEO experts should have the ability to do keyword research. So always opt to hire freelancer SEO experts for the best that may benefit your business.
SEO Strategies and SEO Specialists
SEO strategies that should have in your website high-quality content, use keywords that are highly specific at the right places, and review every page.
SEO techniques include keyword search and also align your content with search intent. An SEO specialist will identify techniques and increase too many users to your website to help you to secure a rank.
Roles and responsibilities of SEO expert
The responsibilities of an SEO expert include
Drive testing, optimizing, and forecasting SEO performance to identify key levers and opportunities for improvement.
Have the ability to manage ad campaigns link google ads and bing ads. And estimate the budget monthly and reconcile if he found any issues.
Optimize copy and land them on search engines
Should track reports and analyse website functioning. perform keyword Research
Develop and implement link building strategy. Compile and analyze all the data.
Should have the ability to recommend changes in architecture and content to improve SEO's position for target keywords.
Work with marketing teams to ensure SEO practices are properly implemented in newly developed codes.
Investigating and tracking link build opportunities.
Set a plan on how to leverage the organization's resources to produce valuable and relevant content.
Work with global SEO counterparts on exchanging best practices and leveraging global platforms and tools.
Benefits of Hiring SEO Experts
If you want to increase organic traffic to your site, then hire freelance SEO experts.
SEO will improve your search engine rankings
Without search engine optimization, your website will not get exposed to more users. If you need your site to rank on google pages, then you should target keywords. Also, make sure that your website is optimized and user-friendly.
SEO experts will make a strategy that helps your website to rank on the search engines. These search engine rankings help your website get more leads, and visibility and reach more customers.
Focus on the latest SEO trends
SEO trends keep changing day by day. Google always makes changes in algorithms. But these experts will always stay updated with the latest SEO trends and help to build new brand strategies.
Making wise judgments for your company's website will be made easier with the assistance of an experienced SEO freelancer with a track record.
Working with a specialist will help your business stay on top of Google's algorithm improvements, avoid fines, and assist you in correctly applying strategies for improved results.
Where you can Find Freelance SEO Experts
Hiring a full-time SEO expert will cost you more. So many try to hire more SEO freelancers. Many are trying to get SEO jobs as it is a growing field and also the highest paying sector. You can find top SEO experts on various job boards. And you need to mention SEO experts for hire if required on some websites.
Upwork: Upwork is the best platform. It provides various freelancers. It also has an easy verification process. And also, it helps you to hire the top SEO experts.
Indeed: it's provides numerous SEO freelancers. In this platform, you can search for candidates by using various filters.
Fiverr: Fiverr also provides various SEO freelancers at affordable prices. But it would help if you sifted through many profiles to find the right candidate you are looking for.
Angel list: This is the best platform if you are looking for technical SEO freelancers. It is mainly used by many high-quality startup companies.
Freelancer: It is one of the biggest job marketplaces. Through this platform, you can hire freelance SEO experts. But you need to go through numerous profiles to find the right person.
Social media: You can also hire freelancer SEO experts through various social media platforms like LinkedIn, Facebook, and Twitter. Whenever you post for SEO freelancer jobs, use the hashtag (#SEOfreelancers).
By advertising: Many advertisers use google ads and also ensure to get full coverage across other networks. And they try to gain more audiences by promoting their brand and services. And the provided data that will be available on google ads and effectiveness is gained by the performance of PPC campaigns.
Read Bonus Tips: How to Hire Instagram Manager in 2022
How to Hire an Agency for recruiting SEO Freelancers
An SEO agency will spot chances to get links from websites in your field, reputable directories, and several other places. By making sure the link points to content that will benefit the reader, the goal is to drive traffic from these sources.
If you have large businesses and want to increase traffic to your site, then you need an agency to handle your business. Working with an SEO agency helps your business to achieve better visibility, better traffic, and better ROI.
The agencies you select should have the best SEO tools to implement. And they should enable your website to reach more users. The content you provide through your website should be SEO optimized.
Many agencies in India provide the best services to hire top SEO experts. They are SEO valley solutions, page traffic, even digit, and SEO discovery. These companies provide budget-friendly services.
Moreover, you got an idea of how to hire the best SEO experts and their benefits and responsibilities by reading this article.